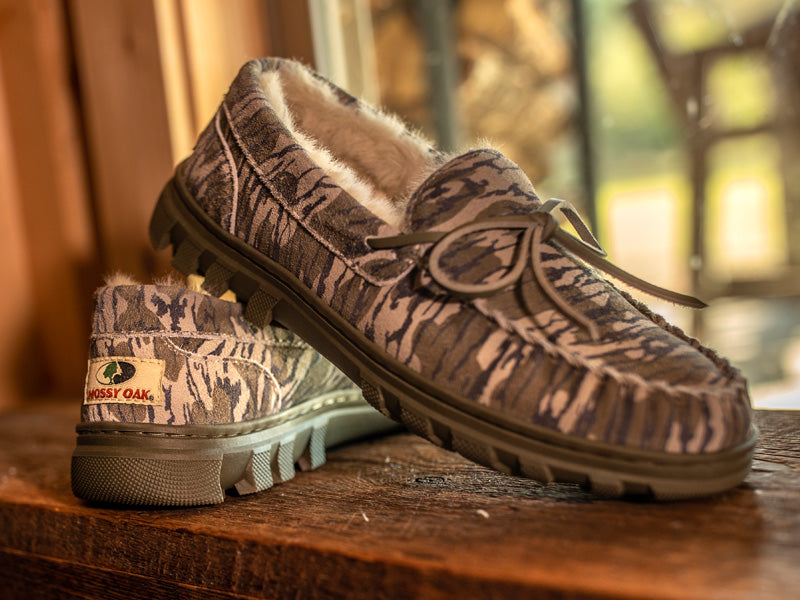 Flex Slipper - Durable, Comfortable, and Stylish
Introducing The Flex Slipper - Footwear For People Who Love Being Outdoors
Whether you're outdoors, in town, or just relaxing at home, our innovative Flex Slipper is the perfect companion. It is durable, stylish, and comfortable with layers of foam and faux fur the ultimate in warmth and coziness. that helps you stay on your feet longer and recover faster.
Your Next Hunting Gear Must Have
Available in either Mossy Oak's Original Bottomland or Country DNA camo, the BoneZZZ Men's Flex Slipper is a perfect addition to your hunting gear. Wear them during before-the-hunt prep, after-the-hunt recovery, and anytime in between. The ideal Christmas gift for the outdoorsman in your life.
Get Comfortable
The Flex offers all the comfort of a traditional men's lodge slipper with a 4-wheel drive outsole to take you places other slippers won't. The layers of memory foam, impact foam, and our faux fur provide the ultimate in comfort and the thick linings bring the warmth.
Buy Your Flex Slipper Today
Watch Rusty From Mossy Oak Introduce The Flex Slipper