BoneZZZ - Innovative Footwear Designed For Comfort & Performance
We are outdoor enthusiasts from across the country. Our love of the outdoors, and the search for the perfect comfortable all-terrain slipper is what inspired us to create the Flex. It was from this first offering that BoneZZZ was born.
For People Who Expect Quality Whether Indoors Or Out
Stylish & Comfortable
BoneZZZ was created as a lifestyle brand for those that love the outdoors and expect comfort and performance out of their footwear and clothing accessories, whether they're outdoors or in.
Durable & Rugged
BoneZZZ provides durable, innovative footwear designs from upper to sole with our memory foam, impact foam and thick linings to bring high-quality footwear with superior feel to hunters and outdoor lovers alike.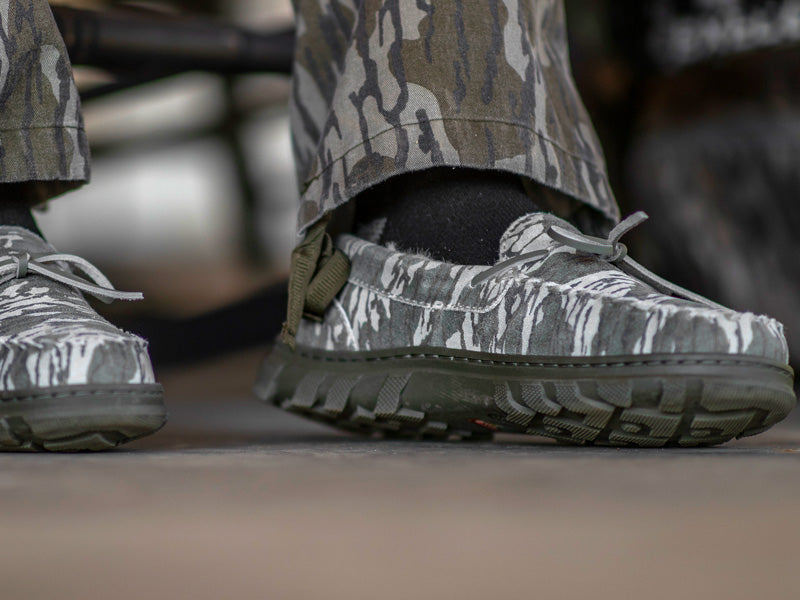 From The Porch To The Trail
With a 4-wheel drive outsole in Mossy Oak's Bottomland camo and layers of memory foam, impact foam and thick linings for warmth the Flex will take you places other slippers won't in comfort and style.